Our Team
Mr. Piruz Khambatta
Chairman & Managing Director - Rasna Pvt. Ltd.
Piruz Khambatta is the Chairman Managing Director of Rasna Pvt. Ltd. The brand has braved competition from giants like International Best Foods, Unilever, Coca Cola, Rallis and a host of smaller players and have shown rock-steady market growth and gained a significant market share. Currently enjoying 93 per cent of the pie, Rasna has left its competitors far behind. It has been positioned as an affordable drink for the masses. Taking forward the value-for-money image, Rasna in partnership with Franchise India launched a new concept of Rasna Buzz.
"It is one of its kinds of Mocktail bars where one can enjoy their favorite Rasna flavors with lip smacking food. This Café concept will cater to people of all age groups, a good refreshing sip down the memory lane is what will still connect them with Rasna. With this idea and new format, we are sure to provide wonderful experience to our customers and definitely an absolute lucrative and successful business to our franchise owners too"
Mr. Gaurav Marya
Chairman - Franchise India
Gaurav Marya is a born entrepreneur. He started his first business at the age of 16 and over the years has started and sold some 15 other businesses ranging from mobile phones, career advisory, restaurants to entertainment business, and others. It was not until the age of 24; Gaurav discovered his real passion in franchising. Today widely known for initiating the franchise revolution in India, he is the visionary force behind the India's largest integrated franchise and retail solution company, Franchise India Brands Ltd, a banner that encompasses a variety of domestic and international portfolio of franchise and retail companies, apart from offering franchise and retail consulting services. With the objective of creating a another iconic concept, Mr. Marya introduced Mocktail bar concept for Rasna.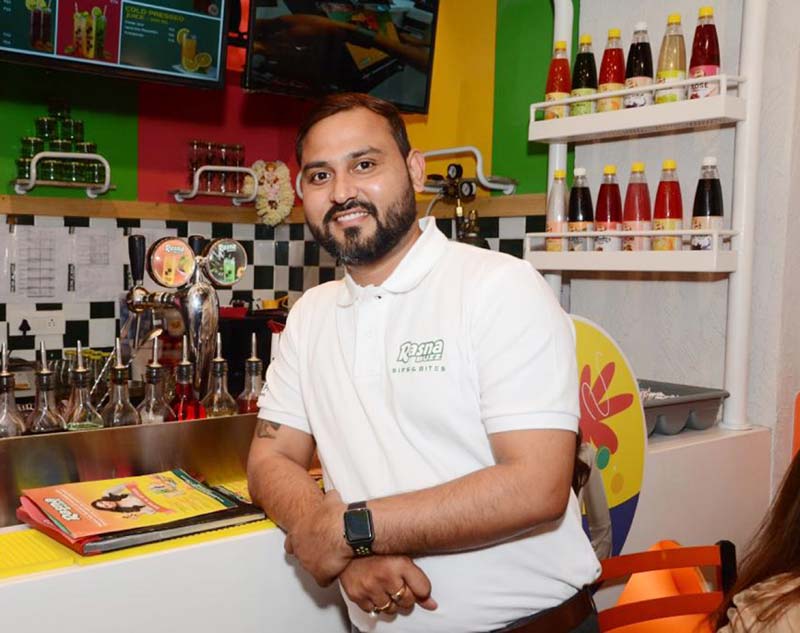 Mr. Gagan Anand
Brand Head - Rasna Buzz
Mr. Anand is post graduate who holds a rich experience of 15 years in the Hospitality industry.He is a hard-core operator with international exposure in Food & Beverage retail business with a majority of pioneer brands. He has expertise in setting up and operating a profit center through SOPs, customer feedback and preferences. He holds accolades and certification in various fields from India &UAE – Finance, Operations, Restaurant Design, Pest Management, Crowd management, HACCP. His core competency  encompasses profit center Operations, Project & Business Development, Vendor Management, Strategic Planning, Training, HR, CRM, IT – Domain Expertise. He is the man behind Rasna Buzz's successful growth and efficient operations across the country.
Rasna has been one of India's iconic drink brands and created a niche market for itself in the last three decades. Franchise India is extremely delighted to be collaborating with Rasna for the launch and expansion of the new concept, Rasna Buzz. We, together with Rasna aim to cater something new and unique while maintaining the nostalgia to the market by bringing this lively concept for audience of all ages. Mocktail Bars will be opening in two formats across India, one is Kiosk and other one is Standalone bars which will be franchise driven. We are expecting to generate 1 billion revenue by opening 500 outlets PAN India capturing almost every city in next 5 years.